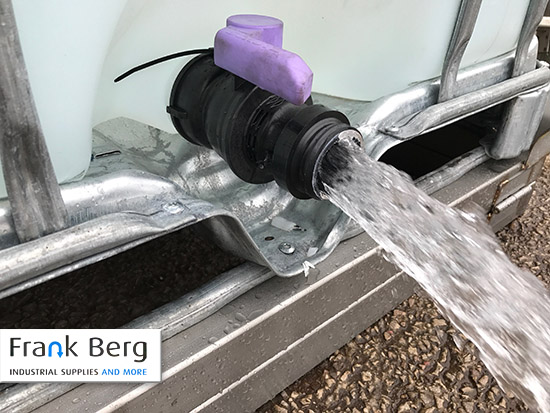 IBC Tipper, Tilts your IBC to drain the last bit with a clever mechanism to maximise the dispensing of your IBC while avoiding waste, environmental and safety hazards.

The lower the level in the tank, the higher the IBC tote will be tilted. Standard up to 5%
If your product has high viscosity we can even get you a higher inclination.

The IBC Tilters are available in:
- Galvanized steel
- Stainless steel AISI 304

Get the most out of your product!
Applications for the IBC tipper
| | | |
| --- | --- | --- |
| | | |
| Any standard IBC can be loaded onto the IBC Tipper as easily as it could be placed on the floor. It can be unloaded just as easily. | The mechanism automatically tilts the IBC forward ensuring good pressure at the tap until little liquid remains. | The IBC Tipper can be fitted with short legs and fork supports or swivel castors with brakes so IBCs can be moved conveniently. |
| | | |
| The IBC Tipper can be placed directly on the floor, .. | ....on a spill pallet, or... | ....on a purpose built stand or IBC tank support |
IBC Tilter - Standard
IBC tilter standard version, to be placed on the floor, on a spill tray or in a rack.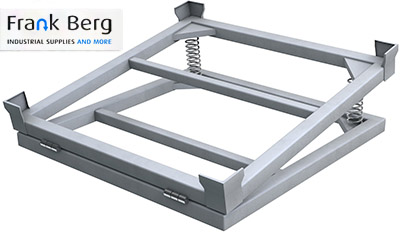 IBC tote tipper on 150mm feet with forklift module
This IBC tote tipper stands on 150mm feet and is equipped with forklift slots.
Can also be changed for pickup with pallet trucks.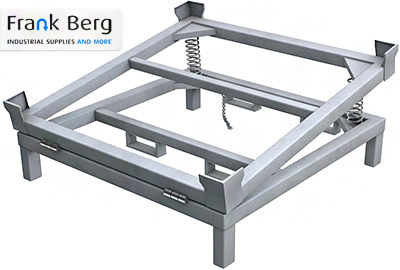 IBC container tilter on wheels
Mobile IBC tilter movable on wheels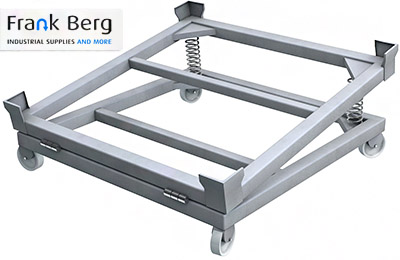 IBC tank tilter on frame (900mm IBC outlet height)
This IBC tilter is built on a frame for better dispensing of your product.
The outlet of your IBC tote will be at a height of 900mm from the floor.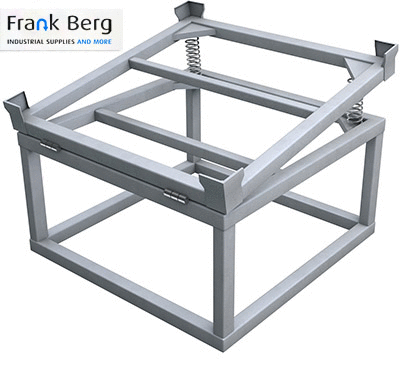 IB tilter with 200L Drum tilting module
This IBC / drum tipper gives you the ultimate flexibility because of 2 sided use,
for IBC containers and for 200L drums.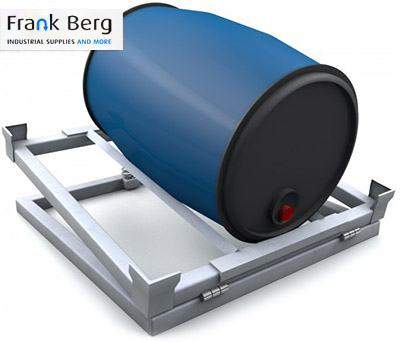 IBC Tilter on bund for spill containment
The IBC tilters can be supplied mounted on a bund for environmental safety.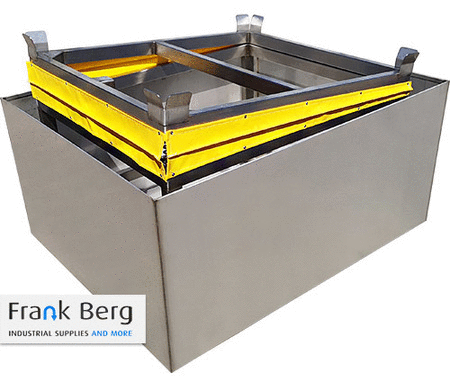 Safe Protect - Safety bib
Safety option to prevent entrapment of fingers etc.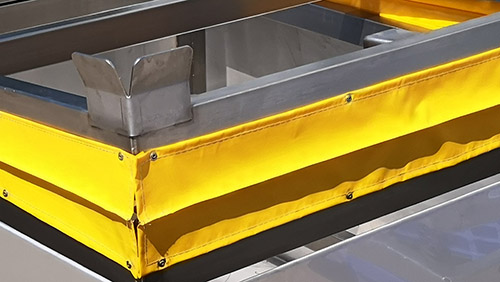 IBC bunds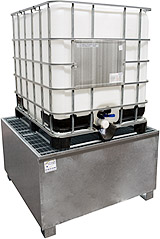 More information about IBC bunds and spill containment pallets