Stainless steel tanks Standard Series
Stainless steel mixing tank with agitator
According to the application we mount different types of stirrers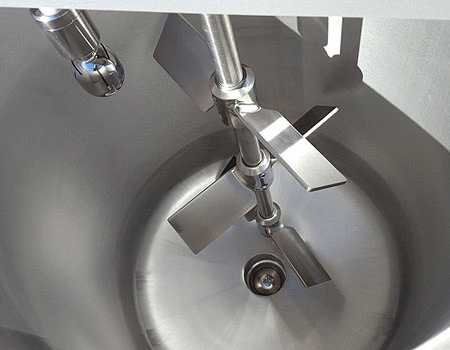 2 blade propellers, 3-cup conical propeller, anchor stirrer, dissolver disc for dispersing

Stainless steel tanks with dimple jacket for heating or cooling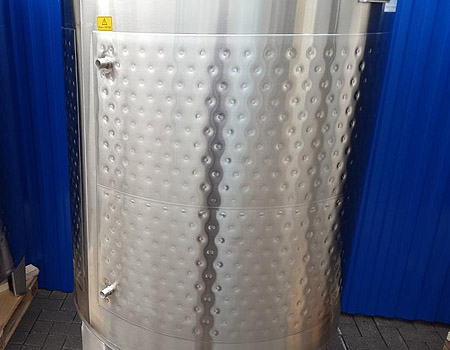 Ideal for heating and cooling your product in the mixing tank, usable as beer fermentation tank
Stainless steel tank for foods / beverages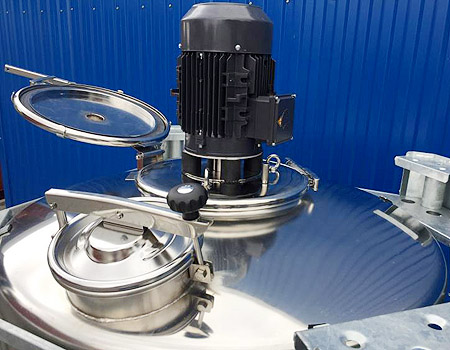 Electrically heated stainless steel mixing tanks - Melting kettle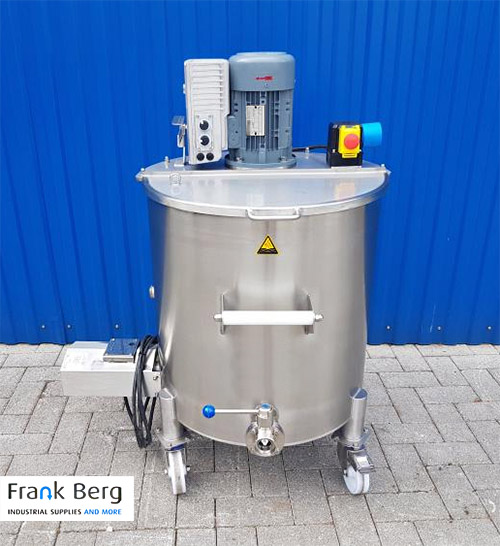 Electrically heated stainless steel tank on wheels. The electric heating heats a medium that is located in the double wall and bottom of the tank. This can be adjusted with a compact thermostat.


Your product is heated evenly through the cylinder and bottom of the tank.
These stainless steel tanks with heating can be used for storage and transport of liquids in the chemical, paint, pharmaceutical, plastics and food industry as stainless steel storage tank,
as a melting tank for viscous products such as cocoa butter etc


Available in capacities 90L, 120L and 150L with and without agitator.
Mixing tanks stainless steel up to 500L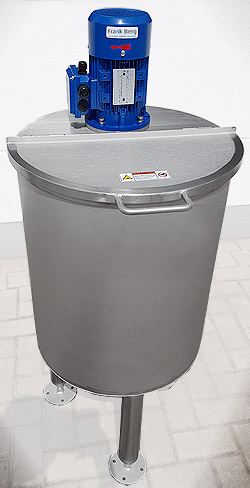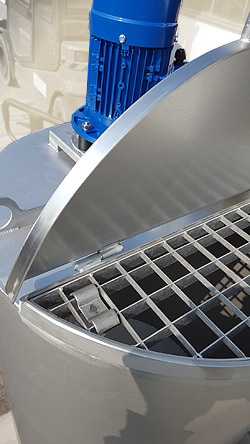 Mixing tanks for Industry or Food processing in AISI 316
Available in 50L, 100L, 200L, 300L and 500L capacity.
Tanks have dished bottom and can be equipped with wheels, forklift module and liter scales
Stainless steel mixing tank double walled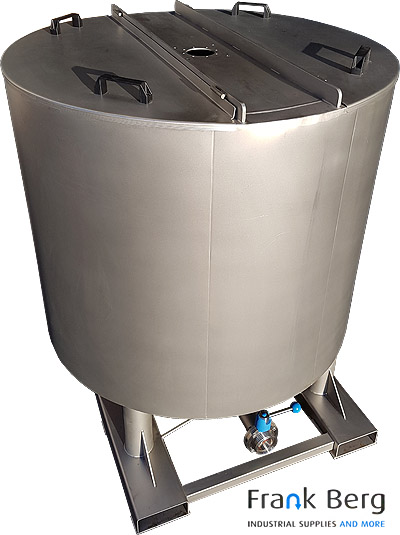 * IN STOCK*

Material:
304 stainless steel outer tank - 316 stainless steel inner tank
Capacity:

500 liter

Condition:
NEW
Model tank:
Specifications


Double wall tank - insulated
Conical bottom
DN50 DIN11851 Outlet with butterfly valve
Mounted onto frame for easy forklift pickup
Agitator optional
Two lids, left and right
50mm rockwool insulation

Outside fully welded in stainless steel
Finish: Pickled and passivated
Get a quote